Bed & Breakfasts in Broadway & the Cotswolds
Staying in a bed and breakfast in Broadway is a great way to visit the Cotswolds on a budget. Choosing to stay in one of Broadway's stylish bed and breakfasts offers a window into the quintessential English home, and what's more, you'll have breakfast waiting for you in the morning before you set off to explore the Cotswolds!
Browse the listings below to find your perfect bed and breakfast in Broadway.
READ MORE/LESS...
When you stay at Mill Hay, the first thing you will feel is the tranquillity and calm of a real country house.
Website: www.millhay.co.uk
Windrush House is located just metres from the village centre, yet provides a quiet place to relax and enjoy your Broadway break.
Website: www.windrushhouse.com
Abbots Grange is nestled in the lea of Broadway hill and stands in a little over eight acres of parkland grounds and gardens.
Website: www.abbotsgrange.com
The Surrounding Area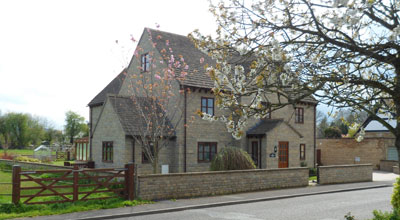 Cotswold View offers its Bed and Breakfast guests a high standard of comfortable accommodation.
Email: debbiejperry@yahoo.co.uk
A beautiful 17th century Victorian farmhouse Bed and Breakfast, ideally situated just outside Broadway.
Website: www.lowerfieldfarm.com
The Malt Barn bed and breakfast is a detached deluxe quiet private space ideal for exploring the Cotswolds.
Website: www.themaltbarnloft.com