Food & Drink Shops in Broadway & the Cotswolds
Broadway plays centre stage to a wide variety of the finest food and drink in the Cotswolds. Broadway welcomes a thriving Farmers Market once every month, where you can pick up local organic ingredients as the markets keeping to the general rule of sourcing local food within a 30 mile radius, which mean you'll buy only the most authentic ingredients. Broadway also has local fruit farms, farm shops and a delicatessen that serve delicious seasonal food.
To find out which shops offer the freshest food and drink in Broadway, take a look at our excellent recommendations to ensure you taste the most appetizing village in the Cotswolds.
READ MORE/LESS...
Your Co-op Food Market is no ordinary store. It's where quality, passion and great food come together.
Website: www.midcounties.coop
Broadway Wine Company aim is to offer wines that represent the best available from their region of origin.
Website: www.broadwaywinecompany.co.uk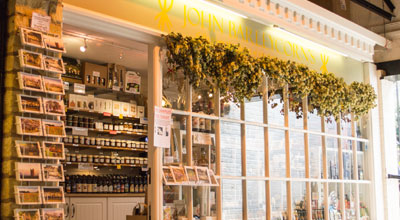 John Barleycorn's sells a range of products and gifts sourced as locally as possible.
Website: www.facebook.com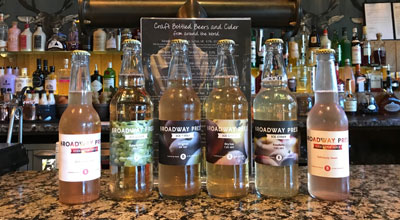 Broadway Press - Iced Apple Juice. Handcrafted in the Cotswolds using a 'freeze-thaw' process inspired by nature.
Website: www.broadway-press.com
The Cotswolds Distillery is the first-ever full-scale craft distillery operating within the Cotswolds Area of Outstanding Natural Beauty.
Website: www.cotswoldsdistillery.com
Traditional family butchers just off the high street in Broadway.
Website: www.facebook.com